FAQ
Safety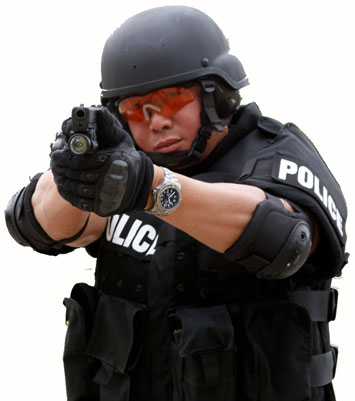 If done correctly, shooting steel can be one of the most enjoyable and satisfying target shooting experiences. This is one reason many national shooting clubs use steel targets in their competitions. Organizations such as IDPA, IPSC, GSSF, and USPSA have hosted hundreds of thousands of shooters and have sent millions of rounds downrange on steel targets. Our government also commonly uses steel targets for training law enforcement professionals and military personnel.
Our President, Brad Brune, has an extensive background in the metal fabrication industry and spent 10 years of his career as Vice President of a large Ohio based manufacturing company. He worked closely with tier one military suppliers to provide laser cut and fabricated components for their armored vehicles and ballistic protected devices.
When researching the safety of steel targets, you will find that some manufacturers caution users that exposed bolts can be hazardous. They imply their targets are safer because they weld mounting hardware to the back side of the target surface rather than bolting it on from the front.
While it's true that a flat shooting surface is preferable, the welding process has disadvantages. In many cases, the heat generated from welding, anneals the target plate creating soft spots on the face of the target. These softened areas can crater and divot when impacted creating a safety hazard. Another problem with welded target plates is that they cannot be reversed to extend their life.
In our research, broken welds were the leading quality problem and frustration cited by the police and private range officials we interviewed. Our target assemblies use hardened, round head carriage bolts rather than welds to secure the plates. This insures there are no soft areas or blunt edges on or near the shooting surface. Our plates are also designed so they can be reversed periodically. This preserves the surface and maintains the flatness of the plate which is very important for safety.
Challenge Targets is a trusted supplier to hundreds of local, state, and federal law enforcement agencies. Our steel targets are currently being used by every branch of the United States Military. We believe our designs are of the safest type available on the market today. We have an outstanding record for both safety and durability and we will continue our rigorous testing to meet these objectives on future designs.
All shooters and bystanders MUST wear approved
safety glasses when shooting steel targets!